Free service to size your floor drains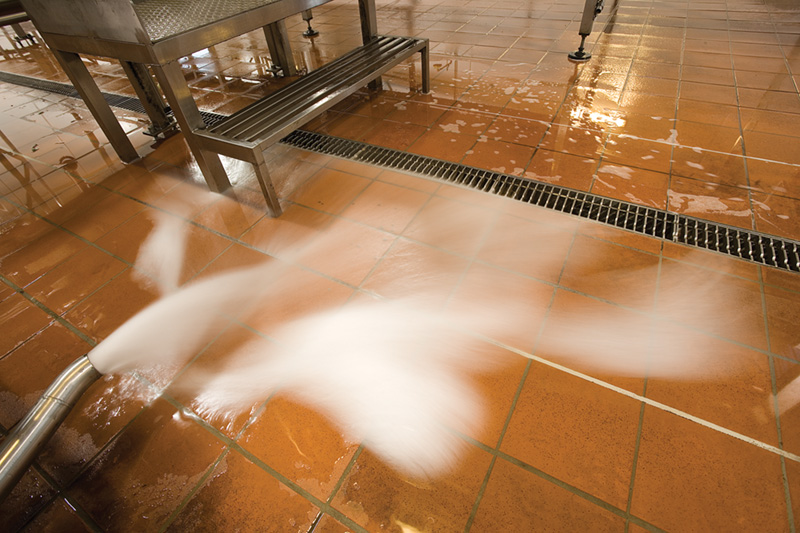 Surface water management in commercial buildings is key to ensuring a safe and incident free workplace as well as prolong the service life of floors.
Floors need to be free from standing liquids and so drainage channels need to be sized accurately. Slab restrictions may limit the depth of the drainage channel leaving its width as the only variable for correct sizing. Inlet grates also need to be carefully selected.
When considering drainage channels, take note of the following factors which will influence how big your drains needs to be, namely the
Number of hoses used for a typical wash-down
Size of hoses (or their maximum discharge rate)
Volume of spill containment (or floor area)
Invert fall along the length of the channel to the outlet
Quantity, size and location of outlet points along the channel, connecting to the underlying pipe network
Hydraulic capacity of the underlying pipe.
Speed of liquid across the floor during wash down operations.
If your drains are too small, there will be ponding. Conversely, if your drains are too large, they will be unnecessarily expensive mainly due extra material required in the wide spanning grates.
ACO uses a proprietary software program call HYDRO to assist designers with accurate hydraulic solutions, taking into account all the above project criteria. The program is purpose designed for drainage channels as it is modelled on steady, non-uniform flow.
If you would like ACO to size up a channel drain for your next project, fill in our drain requisition form. The service is offered without charge or obligation. Alternatively, contact us directly, and we would be happy to lead you through the process.