Grate selection for commercial kitchens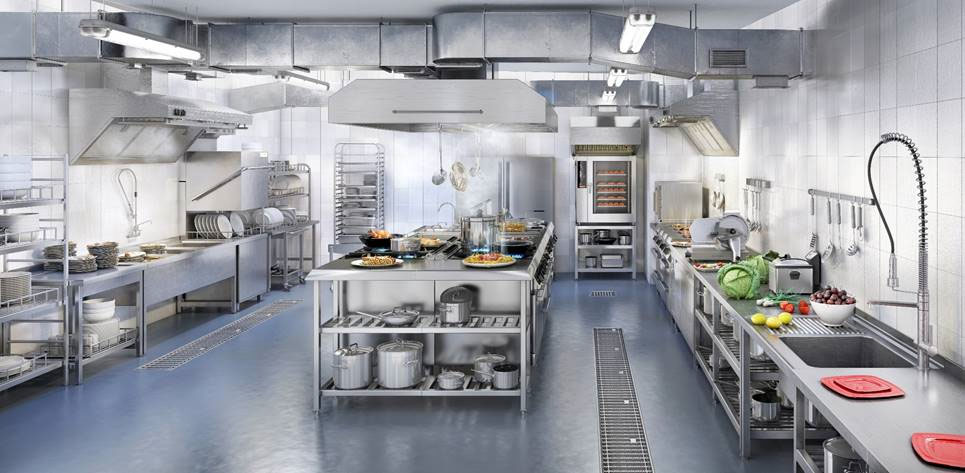 Commercial kitchens are tough environments with fast-paced work by a variety of different users. The usability of the whole kitchen is key, which is where commercial kitchen designers come in.
Every element of the kitchen is carefully considered from the layout, to the equipment and even to the flooring and drainage.
The range of grates in the market vary considerably. To ensure the grates don't negatively impact the kitchen users, designers must consider:
The aperture of the grate slots: should they be heel friendly slots to suit waiters? What types of trolleys or mobile plate racks might travel over the grate? If the grate apertures are too large, trolleys could get stuck or plate racks go flying!
The hydraulic capacity of the grate, drain and blockage factors, like food scraps and strainer baskets
The level of slip resistance of the flooring and drainage components
What types of loads will travel over the drains: in commercial kitchens loads could range from pedestrians, trolleys and even fork lifts
If you're interested in learning more, we have a new CPD presentation that answers all of these questions and so much more!
Our national sales team are available to provide free CPD presentations in-person over a socially distanced lunch, or through an online webinar.
Click here to register your interest – we're looking forward to meeting you!