ACO provides you with the details on how to avoid the risks of corrosion with your stainless steel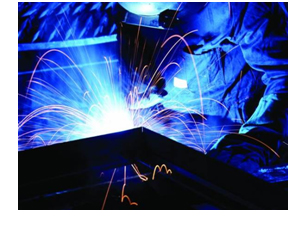 With the first recognition of iron-chromium alloys back in 1821 by French metallurgist Pierre Berthier, then to the establishment of the American Stainless Steel Corporation in 1915, stainless steel has become a staple of our society. Still ongoing today, the durability of stainless steel is continuously being improved. Favoured for its property of corrosion resistance, we explore its importance to ACO.
ACO's drainage products use stainless steel for its life expectancy and durability, especially in the face of corrosion.
Pitting
Micro pitting is manifested as surface rust staining and is generally considered unacceptable for a material basically selected for its aesthetic appearance and corrosion resistance.
The durability of the stainless steel depends on 3 things:
Steel grade
Environment
Surface finish
If you are not using the correct material for each environment, aesthetics will be compromised or at worst, there may be structural failures resulting in high replacement costs and litigation.
Tea Staining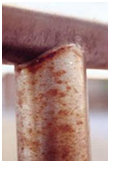 'Tea staining' can occur in more aggressive environments and is a discoloration of the surface of stainless steel caused by corrosion. It is a sure indication of an incorrectly selected stainless steel product or technique being used in an environment too aggressive for it.
While it is only a cosmetic issue and it doesn't affect the structural integrity or the lifetime of the material, its aesthetic appearance can dramatically decline in these aggressive conditions.
Tea staining occurs when local conditions (such as temperature, relative humidity and presence of corrosive substances on the surface) are too aggressive for that stainless steel grade in its installed location.
Below are 7 important factors that promote the occurrence of tea staining:
Presence of corrosive substances – especially salt.
Atmospheric conditions – lower temperatures and low relative humidity are preferred conditions for stainless steel.
Surface orientation and design – avoiding traps and allowing free drainage so that no concentration of corrosives are harboured.
Surface roughness – smoother is better.
Surface characteristics – chemical cleanliness or passivation of the surface improves corrosion resistance.
Appropriate Grade – making sure the grade you use is suited for the environment.
Maintenance – If there's no maintenance, corrosives will accumulate.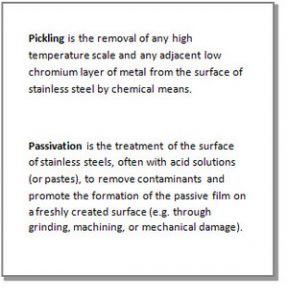 We at ACO provide a range of finishing services to ensure all our customers have peace of mind that our product can be used reliably without the risk of corrosion. To maintain durable and aesthetically pleasing stainless steel and to avoid corrosion, we pickle passivate all of our products. Due to the manufacturing process – which involves things such as burning, cutting, bending, welding, pressing or grinding – it leaves the stainless steel 'dirty', and as a result more vulnerable to corrosion. Pickle passivation involves removing all the imperfections and colour misbalances, thus restoring it to a unified silver-grey surface.
Pickle Passivation leaves the finished product with a uniform matt finish for aesthetic purposes. If you wish to have a different type of finish, we also offer our additional electropolishing service.
Electropolishing is an electrochemical process that removes material from, in this case, the stainless steel. It will result in a bright, smooth and more highly corrosion-resistant finish.
In addition to the table below, we at ACO will also help with selecting the correct grade of stainless steel and finishing for various applications.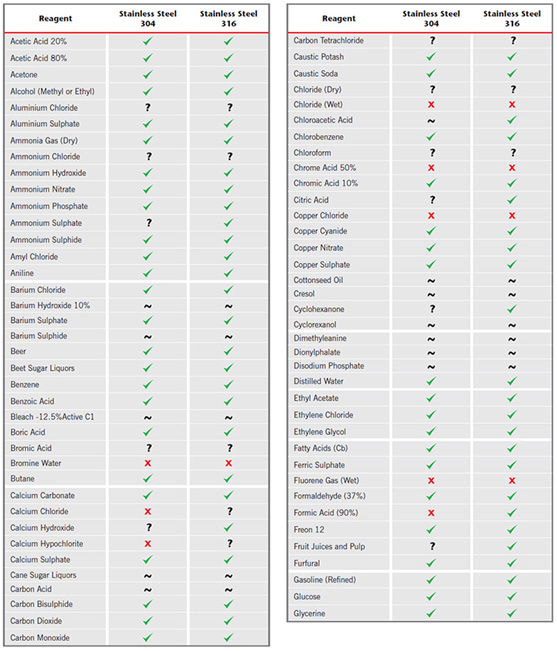 The corrosion resistance information contained within this table is indicative only. All data is based on reactions noted at an ambient temperature of 20°C. Higher temperatures will generally reduce the corrosion resistance of the materials.